Settings
For information about RDS-Knight System Audit and Database, see these documentations:
System Audit and RDS-Knight Database.
Users Whitelist
The Users Whitelist tab gives the Administrator the possibility to add/remove users from the whitelist.
Users on the whitelist are ignored by RDS-Knight and their settings will not be applied.

The user who downloaded RDS-Knight is automatically added to the Whitelist: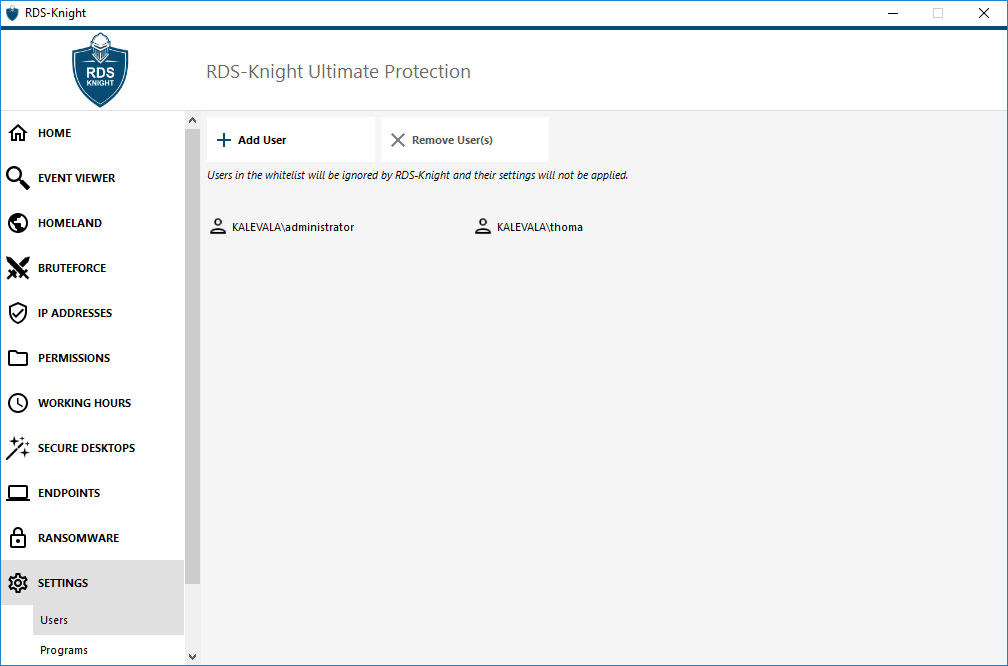 Programs
On the Programs tab, you can add programs to the list of allowed programs, that won't be checked by RDS-Knight Ransomware Protection. By default, all Microsoft programs are whitelisted.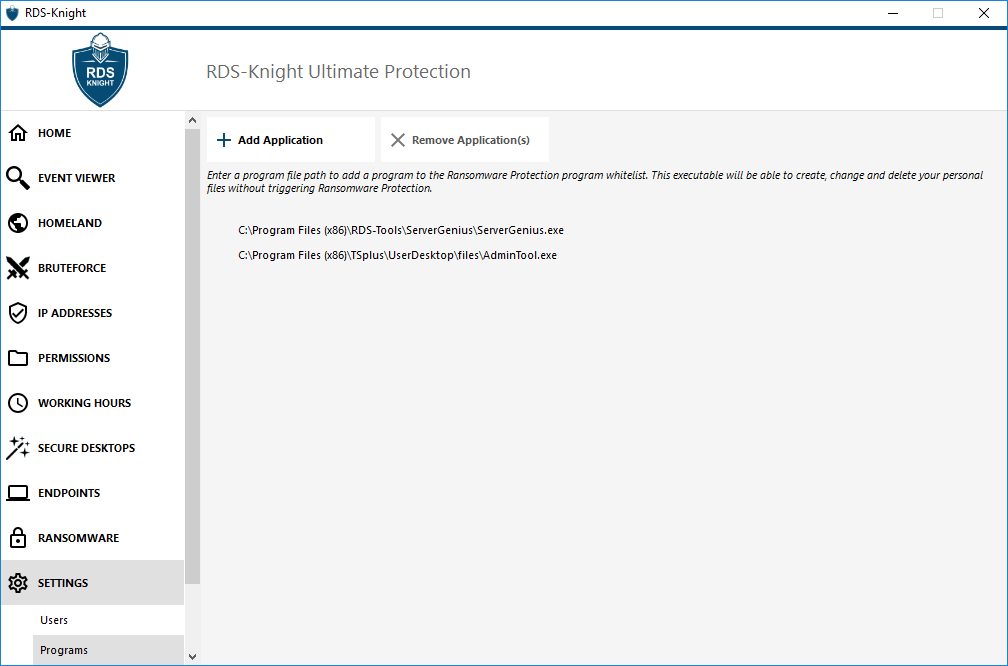 Click on the "Add Application" button to add a program. You can also remove them by selecting application(s) and clicking on the Remove Application(s) button.