Settings
For information about RDS-Knight System Audit and Database, see these documentations:
System Audit and RDS-Knight Database.
Advanced View
With the Advanced view, add and manage users and groups from every accessible domains.

You can switch view from the Default view to the Advanced View using the "Switch View" button.
The Advanced view is used to display and manage every current configured user and groups. It also allows you to add new user and group to the list to configure them as well, using the windows AD search picker. You can do so by clicking on the "Add user/group" button.You will then be able to add any user available from any accessible domains from your server.
The Advanced View is available on the Permissions, Working Hours, Secure Desktops features. Example: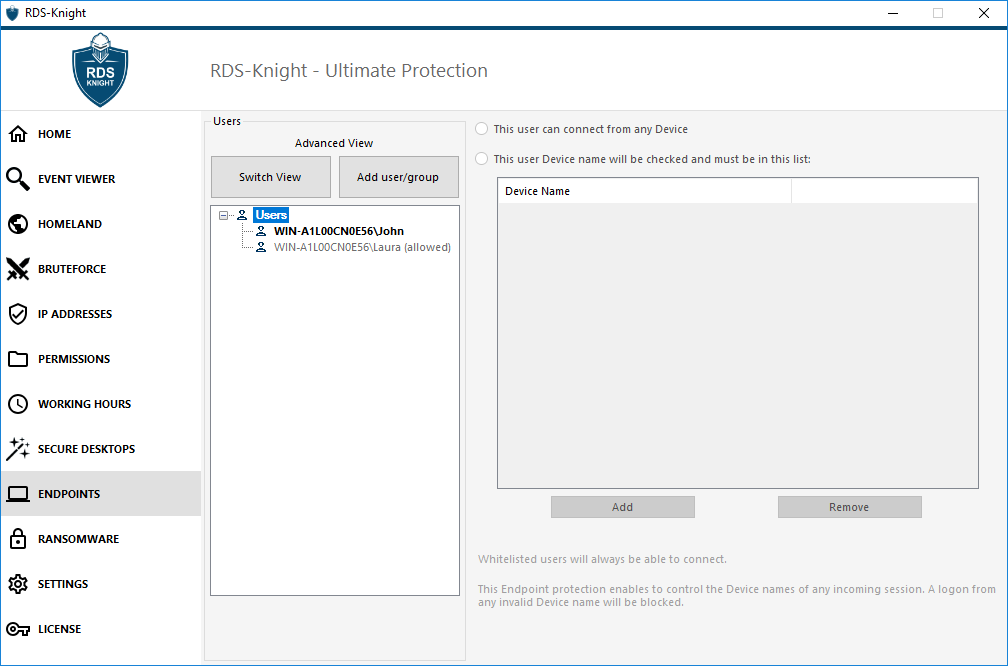 Users Whitelist
The Users Whitelist tab gives the Administrator the possibility to add/remove users from the whitelist.
Users on the whitelist are ignored by RDS-Knight and their settings will not be applied.

The user who downloaded RDS-Knight is automatically added to the Whitelist: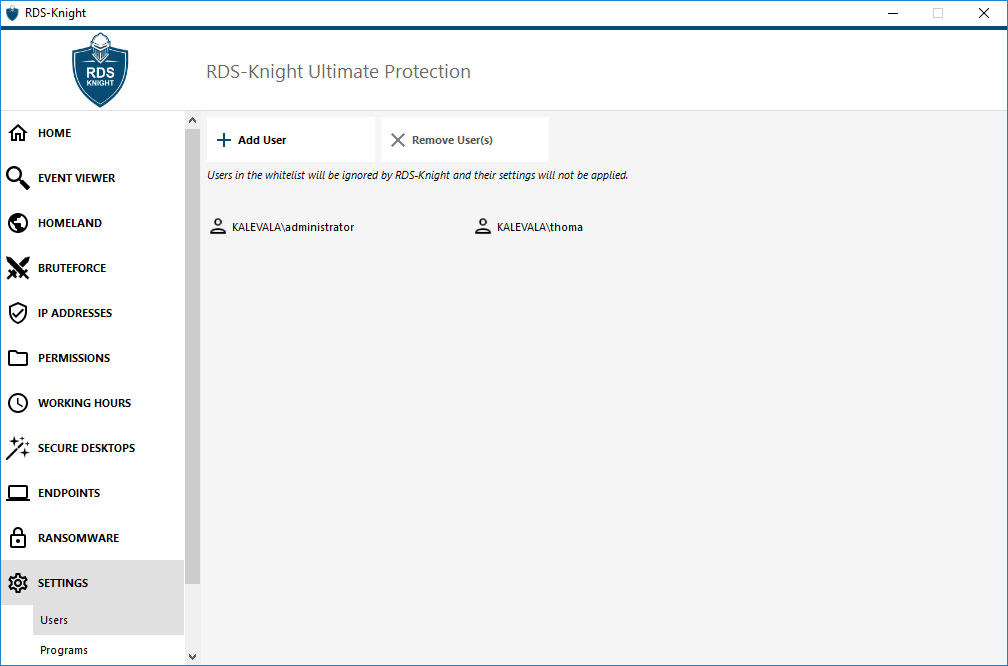 Programs
On the Programs tab, you can add programs to the list of allowed programs, that won't be checked by RDS-Knight Ransomware Protection. By default, all Microsoft programs are whitelisted.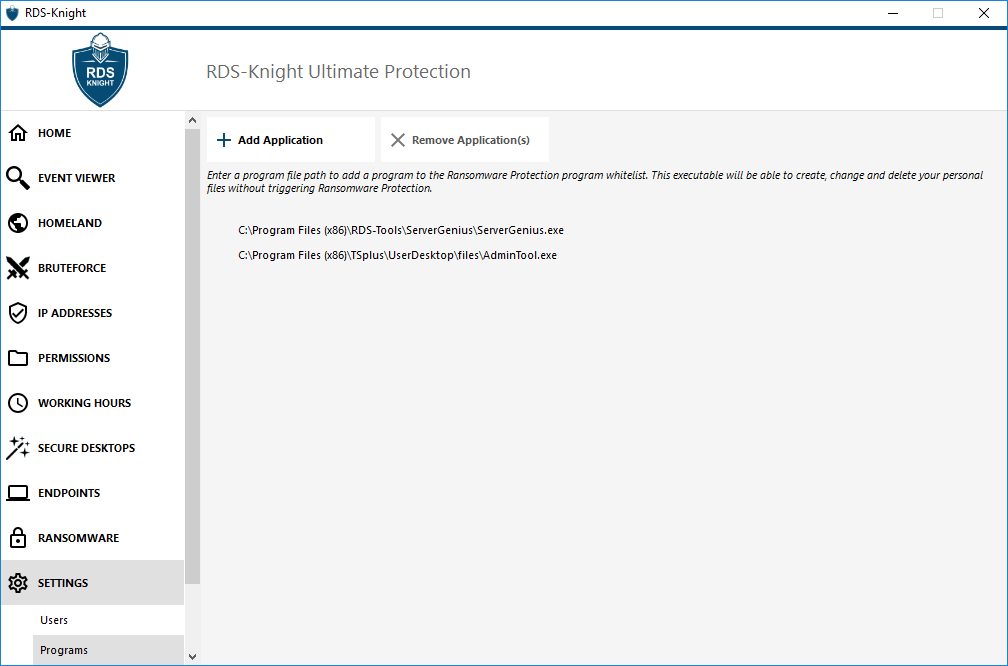 Click on the "Add Application" button to add a program. You can also remove them by selecting application(s) and clicking on the Remove Application(s) button.