Configure Settings
Click on the Settings button to open the settings page.
Choose your preferred language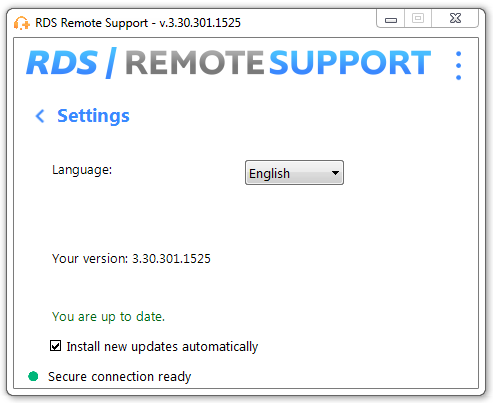 Keep Remote Support up-to-date
If a new version is available, an Update button will be displayed, enabling one click updates for the connection client.
You can enable or disable the automatic updates. Enabling automatic updates will allow you to always use the latest version of the software, with all its new features and improvements.
Check "Install new updates automatically". When a new version is available, the software will automatically update itself when started.