Installing RDS-Advanced Security
Installing Advanced Security
Run the RDS-Advanced Security Setup program and then follow the installation steps.
You must run the setup program as an Administrator.
Read the licensing agreement and click "I agree" to resume installation.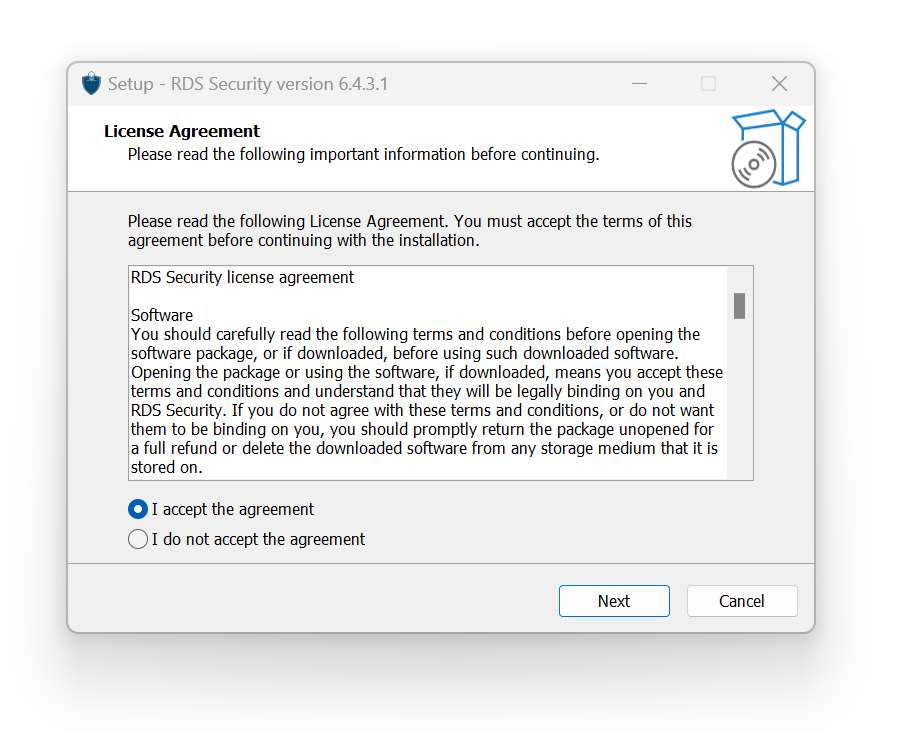 Confirm or change the installation directory for RDS-Advanced Security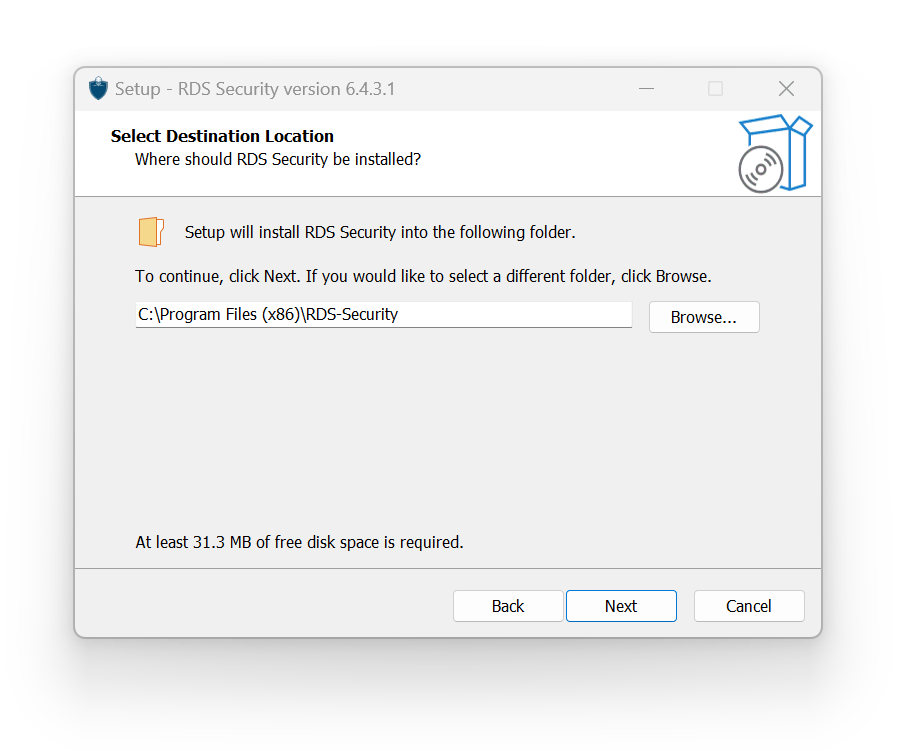 Please be patient, as it can sometimes take up to a few minutes to fully install the software.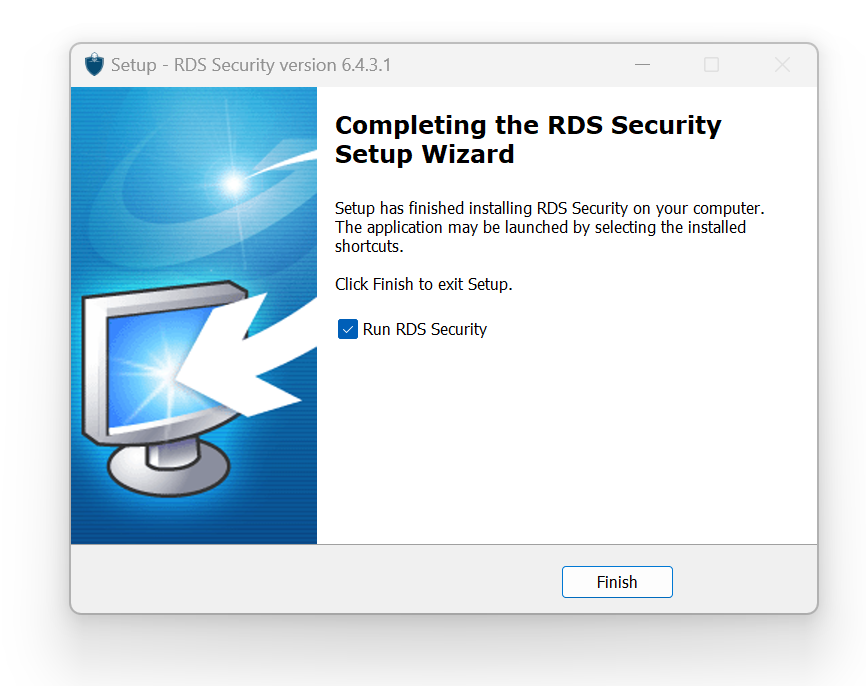 Once the installation has completed, you can start using RDS-Advanced Security!
The free trial version is fully featured for 15 days. Don't forget to activate your license and to update to the latest version to keep Advanced Security protection at its best!
Advanced installation scenarios
The RDS-Advanced Security Setup program handles the following scenarios as it can be executed from the command line:
Install silently, by providing the /VERYSILENT /SUPPRESSMSGBOXES parameters
Prevent rebooting at the end of the setup, by providing the /NORESTART parameter. This parameter is usually used along with the above.
Volume Licensing to activate your license directly while installing (please refer to the documentation or contact us for more information)
Uninstall RDS-Advanced Security
In order to completely uninstall RDS-Advanced Security, open the directory C:\Program Files (x86)\RDS-Security.
Then, double-click on the "unins000" application to execute the uninstall program.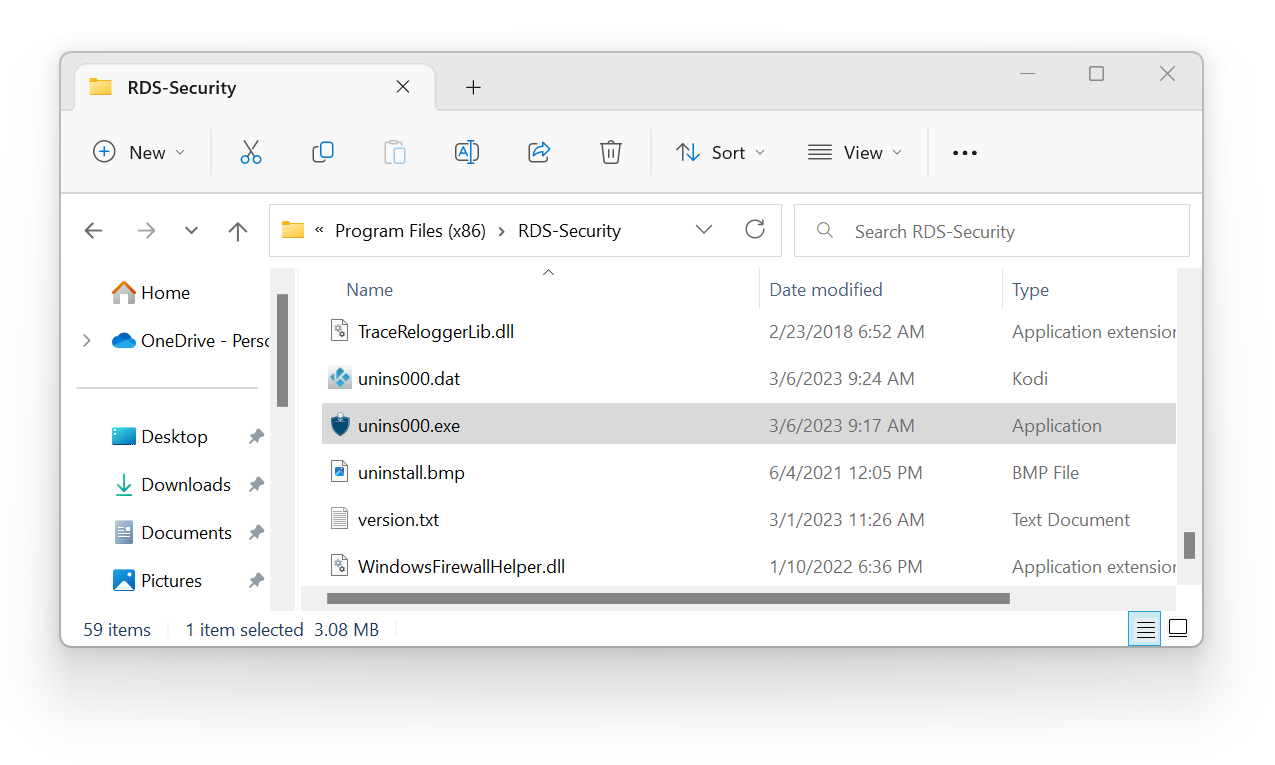 Click on yes on the next window to completely remove RDS-Advanced Security and all of its components.
Unless configured otherwise, Advanced Security adds blocking rules to the Windows Firewall. Click "Unblock IP addresses" to unblock and remove all the IP addresses previously blocked by Advanced Security.
Important:: Please be mindful that removing all the rules can take up to one hour. Because of this, we would recommend to remove the rules directly from the Windows Firewall with Advanced Security console.
The software will be completely uninstalled from your machine.