RemoteApp connection client
The RemoteApp connection client enables a perfect application display as well as a native Windows behavior.

On the Client side, the installation of RDP6 or above is imperative.

On the Server side, RDS-WebAccess has to be installed on a Windows 7 to Server 2019.
Note: RemoteApp is not supported on Windows 10 1803 et 1809 Home Windows 2019 Essentials Editions.
You can change the RemoteApp client display and Printing preferences on the Web tab of the Admintool: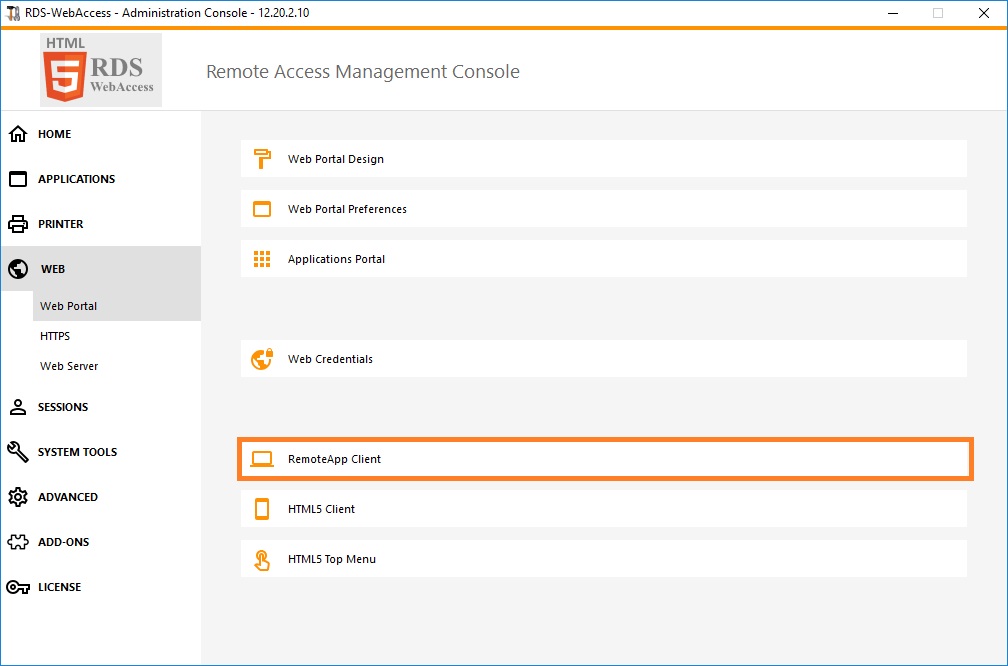 Minimized applications can be directly found inside the Windows taskbar, like a local application.
On this example, Firefox and Paint are launched locally; Notepad, Word and Foxit are launched remotely.
You can choose to publish one unique application to be launched seamlessly at the user's logon.
4 ways of customizing your user's experience are available.
You can publish applications with the RDS-WebAccess Remote Taskbar and Desktop Themes, the Floating Panel or the Application Panel.