Installation
Run the RDS-WebAccess setup program and then follow the installation steps.
Please note that you must run this Setup as an Administrator, but don't worry, Windows will automatically require it.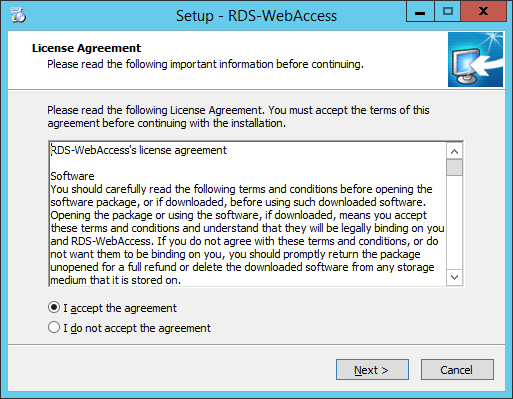 Click on "Next" if you agree to the license.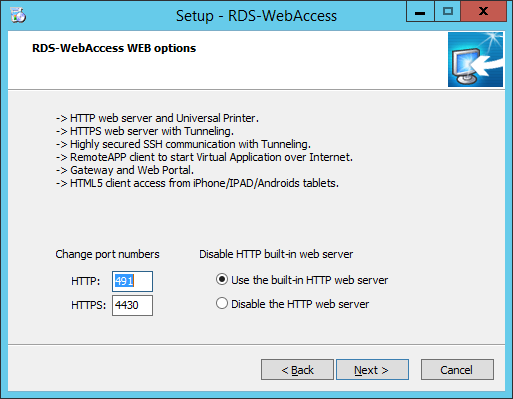 Since version 12.20, in case the latest version of Java is not found on the system, RDS-WebAccess automatically offers - during setup and updates - to download and install OpenJDK 11. OpenJDK is the open source part of Java, also used to build the Oracle JDK: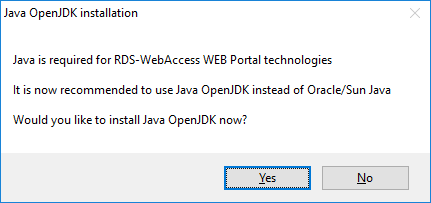 The Setup is now ready to install RDS-WebAccess on your computer. Click on "install" to start the actual installation. A progress bar is displayed and allows you to follow the installation progress. Please be patient, as it can sometimes take up to a few minutes to fully install the software.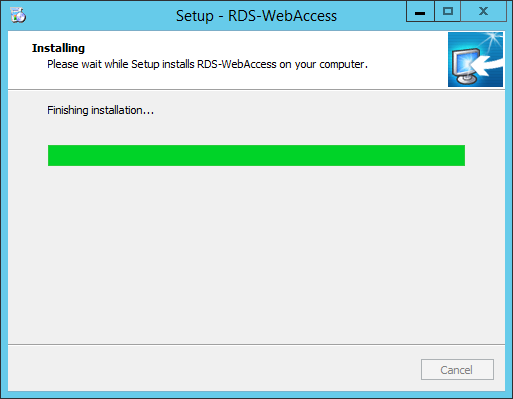 Since RDS-WebAccess 11.40 version, you will have the choice to install RDS-Knight, our powerful Security Add-On, in its Ultimate trial version (All Security features free to use for 2 weeks) to your RDS system: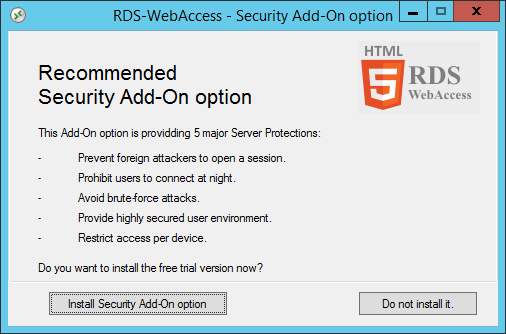 For more information about this product, see pages about RDS-Knight Ultimate included features and documentation.

You now have to reboot: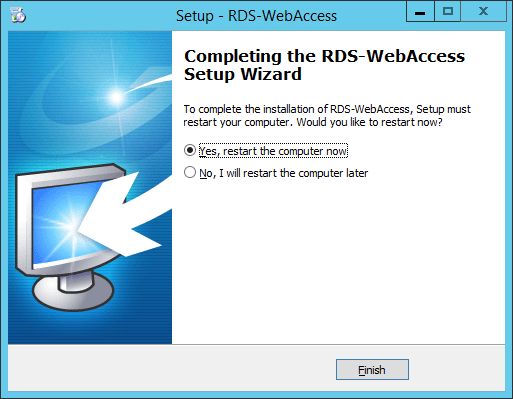 The installation is now finished, you can now start using RDS-WebAccess!
The free trial version is fully featured for 2 weeks and 10 users.